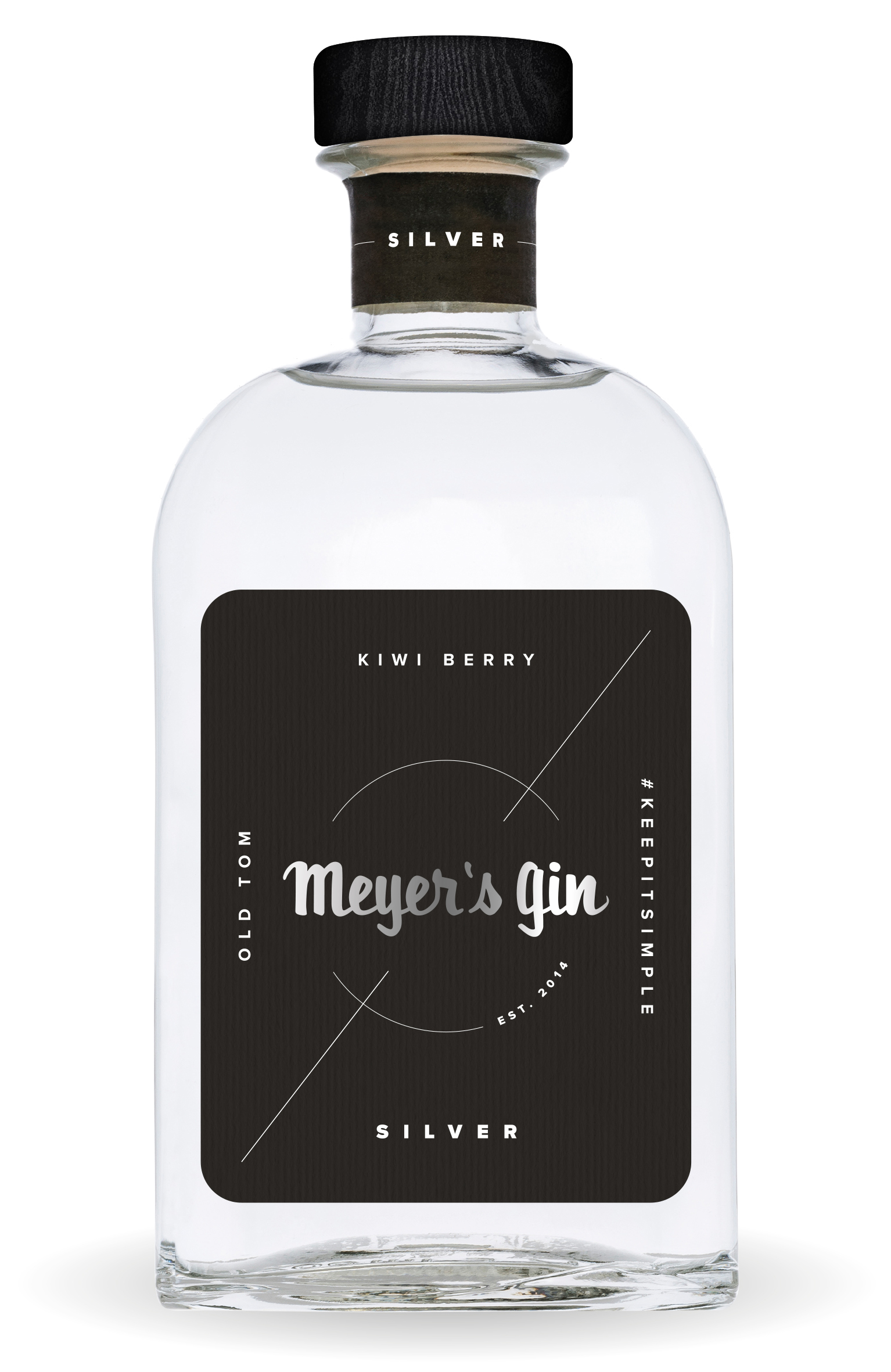 Meyer's Gin Silver
Our first gin was launched on the 3th of April 2014. Because of the mutual passion for gin, Christophe and Tim decided to develop their own gin. Because of the media's attention the kiwi berry (hardy kiwi) got after the first big harvest in 2013: more than 50 tons, we came up with the idea to go for a new style. The result is a soft, fruity gin for everyone.

Style: Old Tom
ABV: 38% alc/vol – 76 proof
Content: 500ml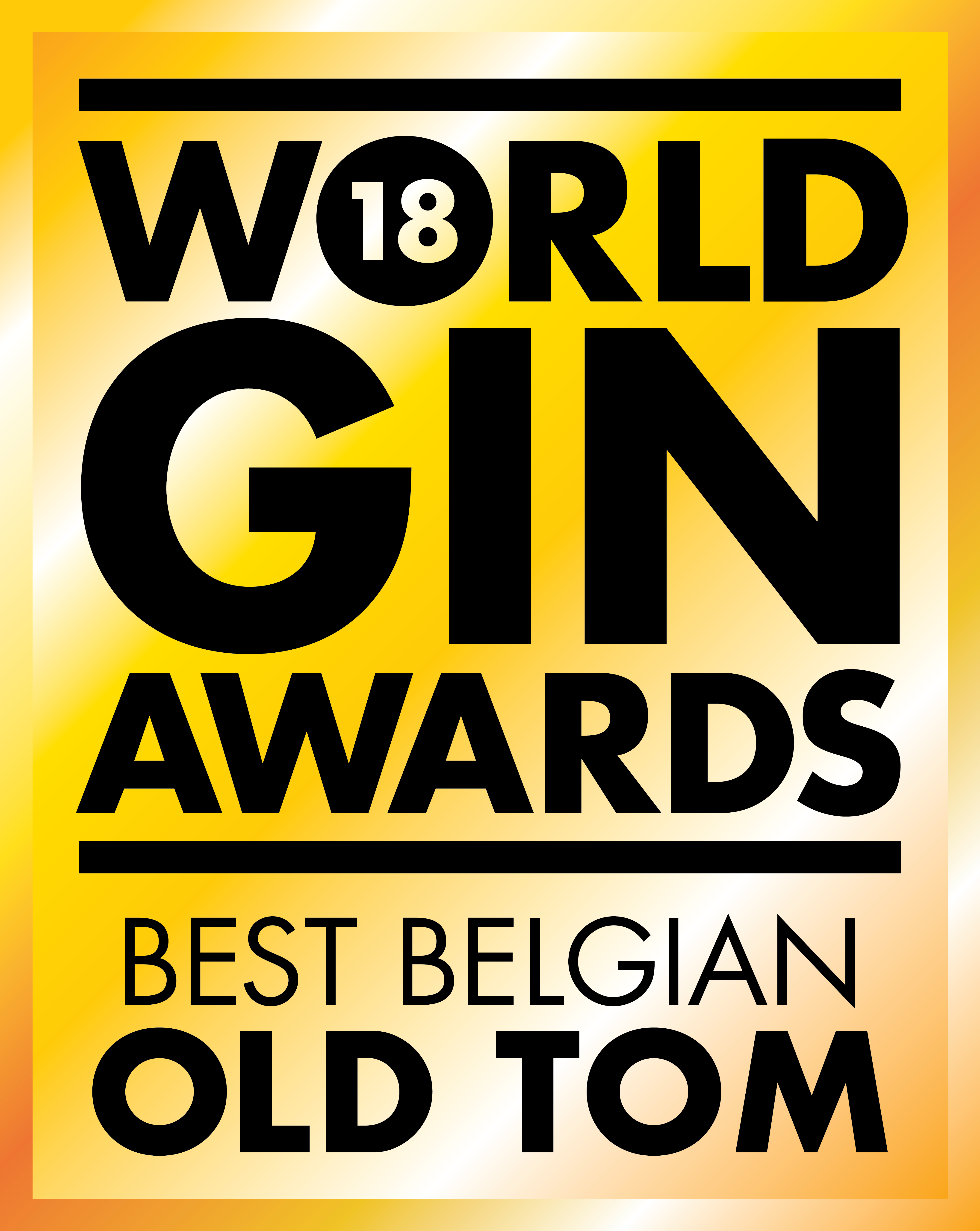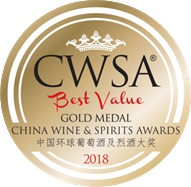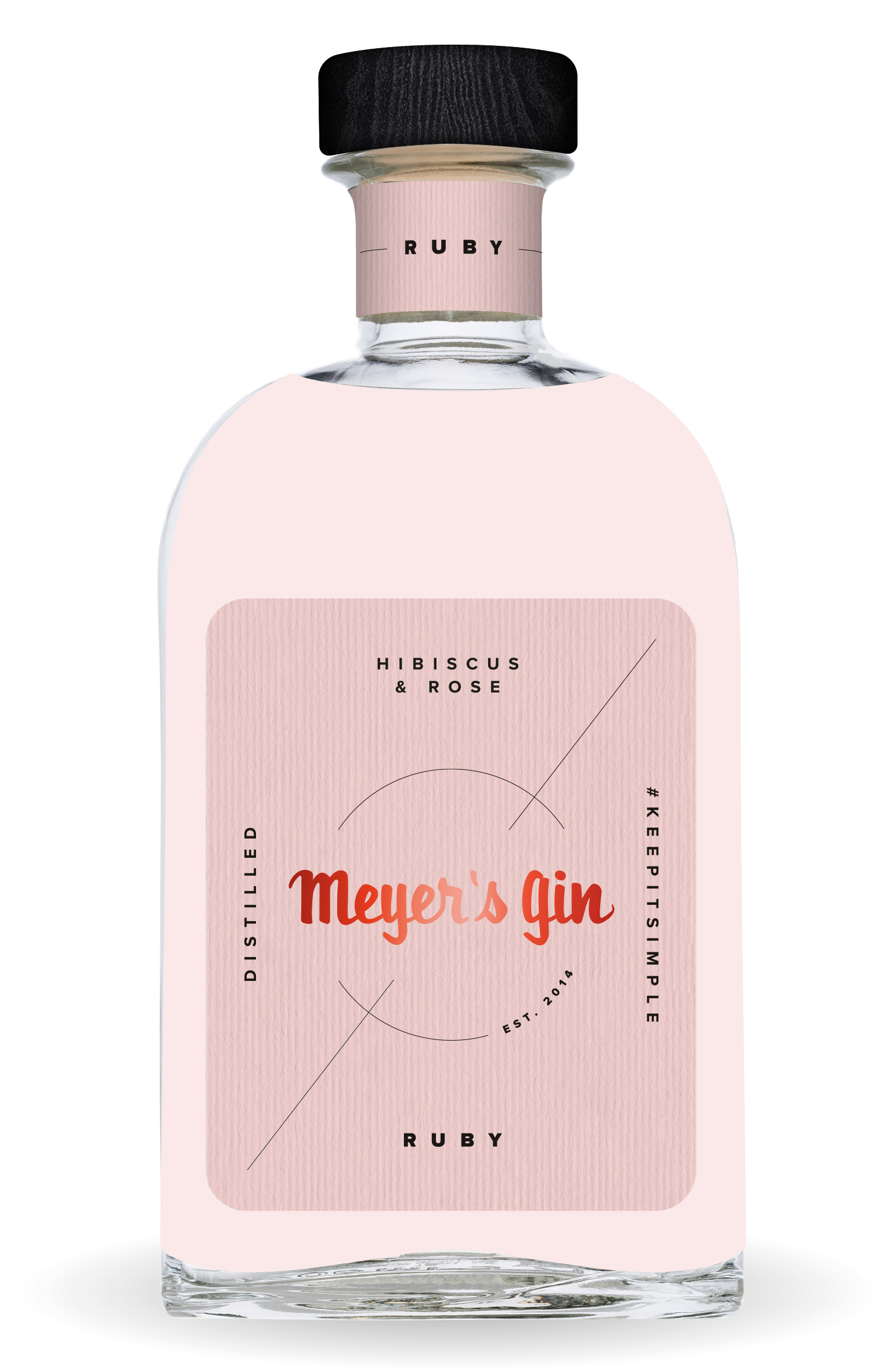 Meyer's Gin Ruby
Ruby is not just another pink gin. We thought a long time about jumping on this train, but by looking at the market, we discovered something was missing. Every redish fruit has been used in the meantime to make fruity, often too sweet, pink gin.
Meyer's Gin Ruby is juniper driven with very subtile floral notes: hibiscus and rose. Not too much, just enough to make this gin extremely enjoyable.
Drink PINK!
Style: Distilled
ABV: 38% alc/vol – 76 proof
Content: 500ml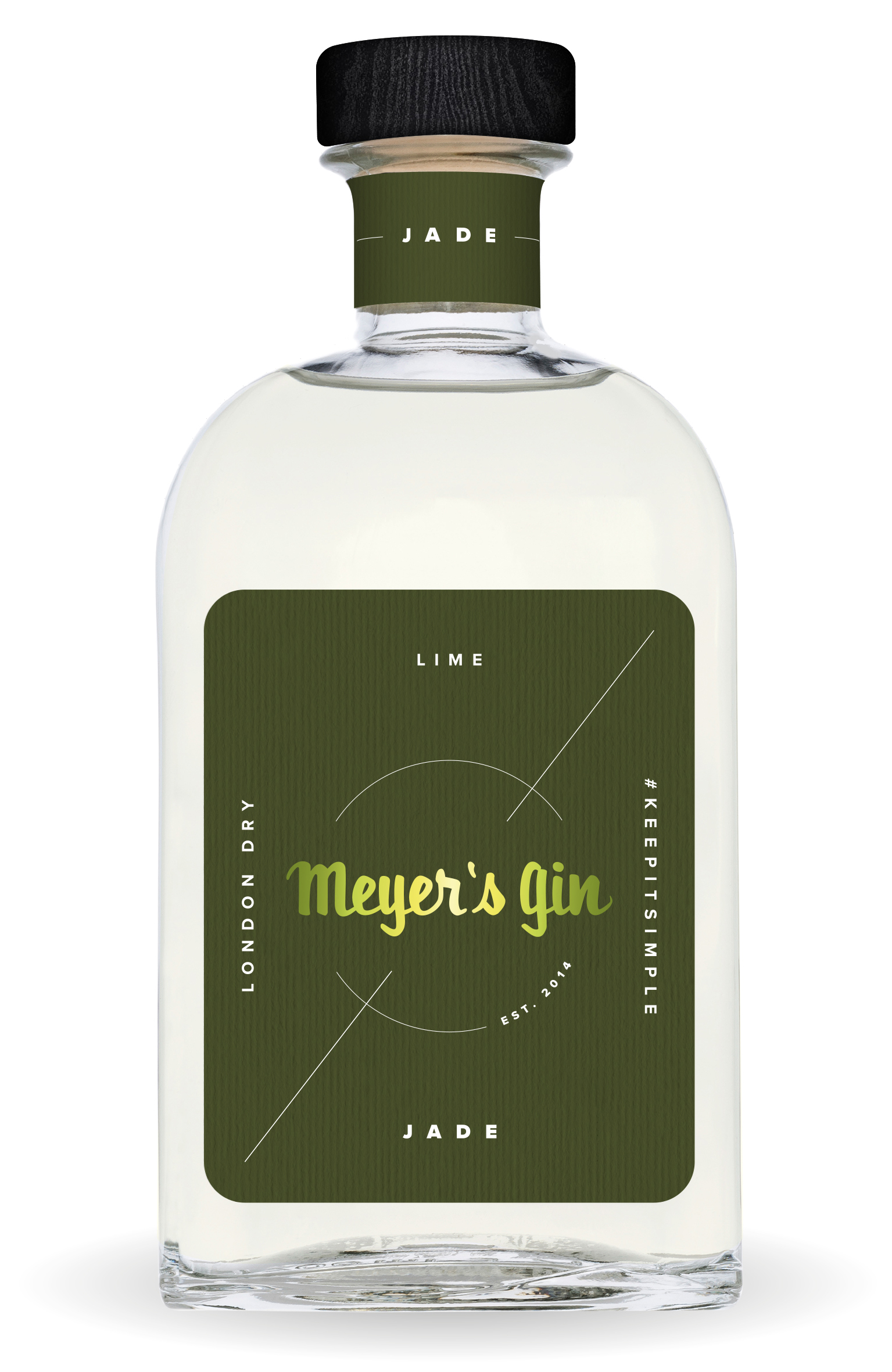 Meyer's Gin Jade
You like high-quality, freshness and true craftsmanship? Then Meyer's Gin Jade is definitely the one to go for.
Only five ingrediënts are used in a very specific ratio and we wanted to add our famous twist again… We don't only use the lime zest, but we have combined zest and whole fruits. The fresh notes of the peel goes perfectly with the other botanicals (juniper berry, coriander, angelica root and lemon thyme) and the fruit will add the extra body and texture.
We mastered in the london dry style in the past 5 years and you will enjoy every sip, that's for sure.
Style: London Dry
ABV: 42% alc/vol – 84 proof
Content: 500ml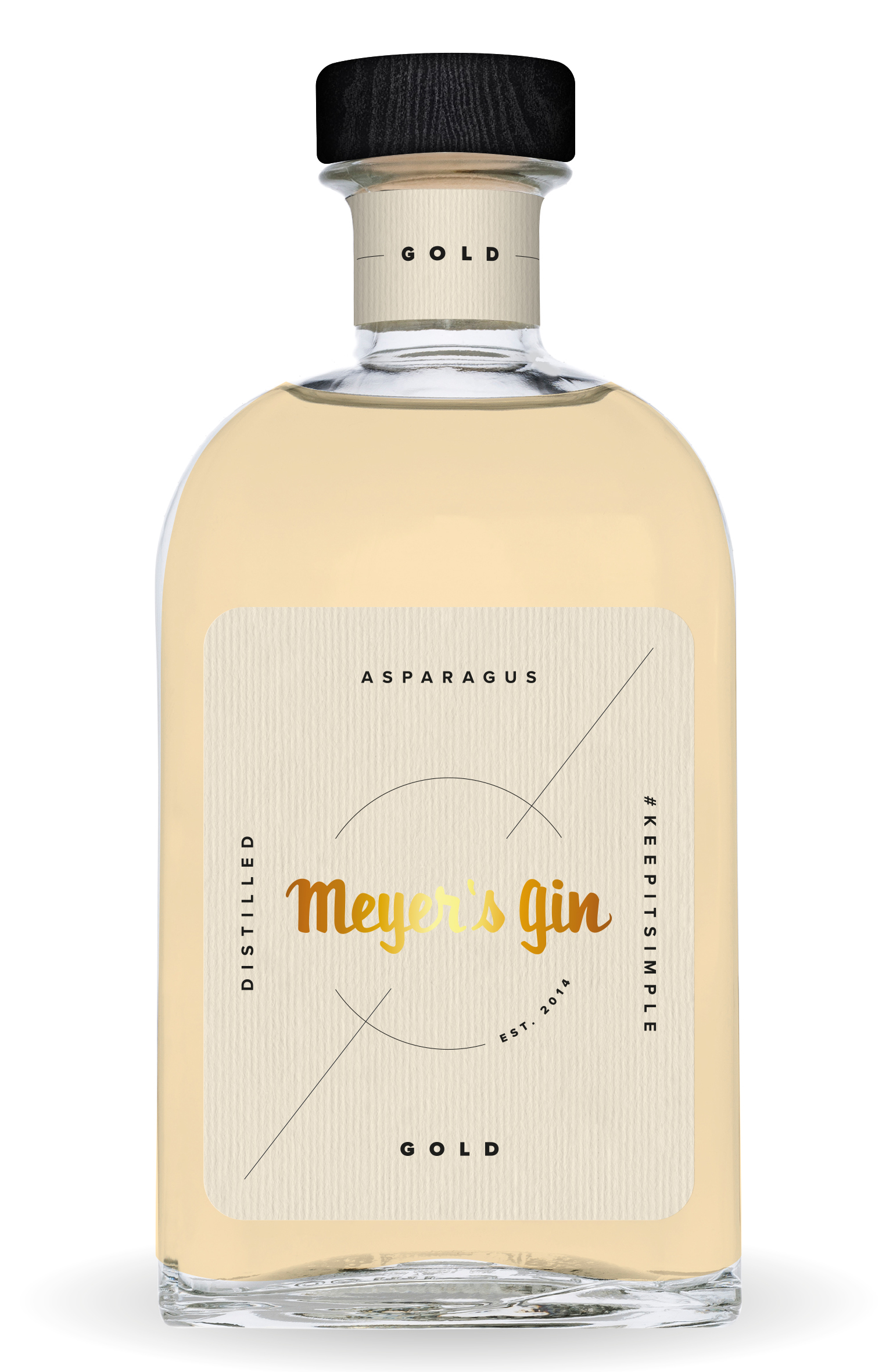 Meyer's Gin Gold
We are proud to be Belgians and use a national product: the white asparagus. No less than 30kg of our white gold is used for 100 liter of gin. It might be a strange idea, but this gin is very complex and by adding malt and hops, brown spirit lover are also in for a treat.
To assure our consumers that we only use natural ingredients, we added a bit of the asparagus macerate.
What's typical after eating this vegetable? You will notice 😉
Style: Distilled
ABV: 43% alc/vol – 86 proof
Content: 500ml
Follow us on Social Media